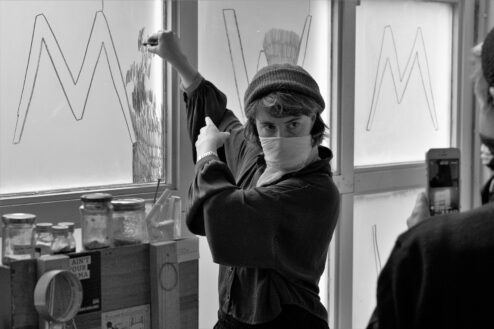 From within the EMPATHY SPACE RESIDENCY – The Void & URC* proudly present:

Synchronizitäten einer Vorvergangenheit. VVAVING at a distant futurepast bitte hier entlang – by clicking the link, find some past virtù reality until this space dissolves its construction and dismantles itself a little more in clarity.

As one of the great thinkers of our time once said: "duh"



Audio-sensitive humans are welcome to have a listen to (german only thus far) –
<< MFAQTORY >> macht von sich hören,
der erste Podcast über den Weg weltbeste FABRIQarbeit zu leisten. Raw und direkt aus der JobfabriQ von und für kunstvolle Träger*innen eines pandemischen HARTZ4 Stipendiums.